Grapical QSO Distribution Analysis for ARRL 10m 2000.
The following charts are normalized to the 1999 Census state population estimates. This should make the charts display relative antenna coverage. Please send comments to me at kk1l AT arrl DOT net. I would like to make these maps a useful tool.
I can generate these charts very quickly from a Cabrillo format file. I have templates for ARRL SS and ARRL 10m exchanges.


---
Click here to view a PDF file of my ARRL SS Phone contours for 10m-80m.


---
KK1L - Cushcraft A3S at 92' and 62' phased 1500W. QTH: Jericho, VT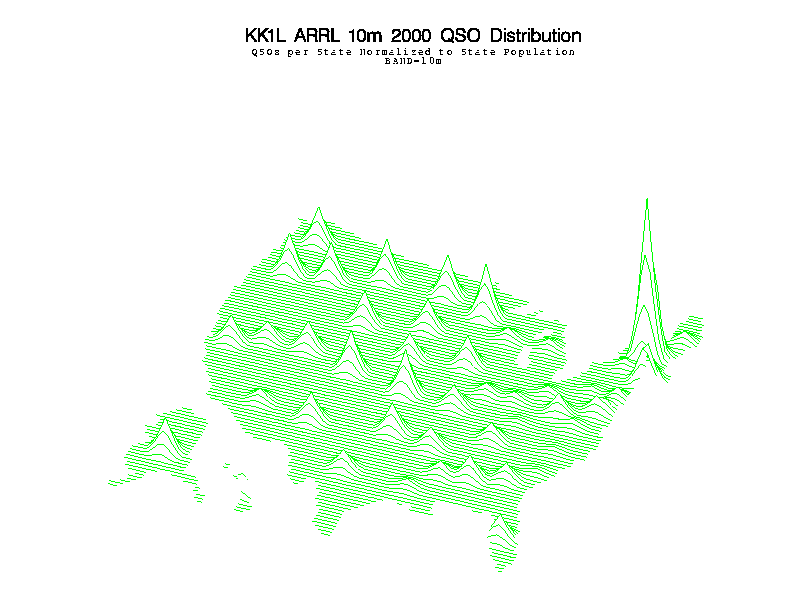 ---
N1SV - Force12 C-19XR at 80' and 10-4CD at 30' 100W. QTH: Townsend, MA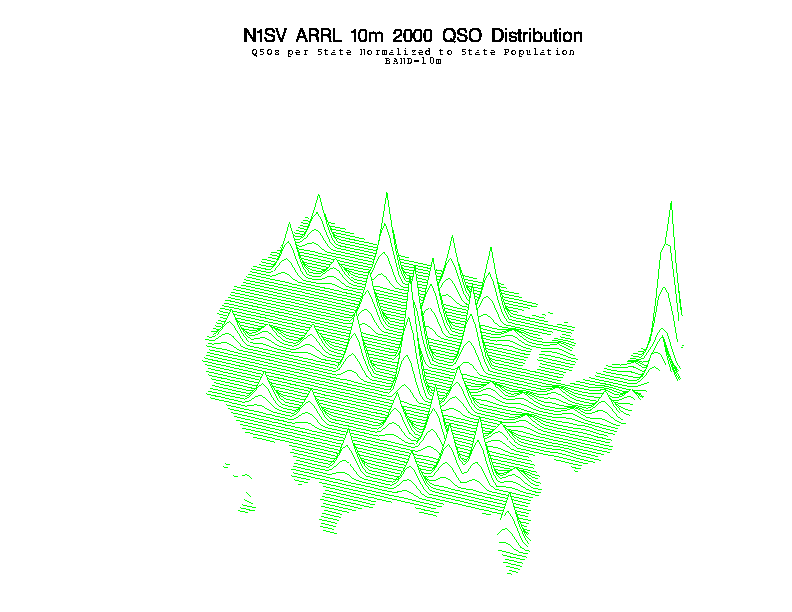 ---
K1WCC - TH3 at 25' , vertical at 10' 100W. QTH: Falmouth, MA